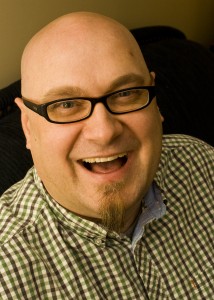 Frank L. Emanuel PhD cand.
Greetings! I'm the Communications Officer for the Canadian Theological Society. This is my second time on the executive, I was previously the Student Representative for our society. I am currently finishing up my PhD dissertation on evangelical social action at Saint Paul University in Ottawa. I've also taught there sessionally since 2010. I am an evangelical minister, straddling the evangelical and Pentecostal worlds. Since 1990 I've worked formally with Foursquare, Convention Baptist, Independent, and Vineyard churches. My theological questions come primarily out of my pastoral work. I am concerned especially about the way narratives, such as eschatological narratives, shape attitudes towards society. I chair a theological development task force for my denomination (Vineyard) which looks at the issue of ongoing theological training for our leaders. When I'm not neck deep in books I enjoy spending time with family and friends. I'm also a huge tabletop gaming geek.
Being part of the CTS has been an incredible opportunity. I enjoy having my boundaries challenged and love working in ecumenical environments. I have also been able to be a bridge between the CTS and the Canadian Evangelical Theological Association by running joint panels for these two societies. As the communications officer I encourage everyone in our society to use our social media connections here and on Facebook to stay in touch and let us know what you are doing.